ΜΟΥΤΟΝ Γυναικείο Εκρού ROSSI 70 cm
ΜΟΥΤΟΝ Γυναικείο Εκρού ROSSI 70 cm
Γυναικείο μπουφάν 100% mouton.
Μήκος 70 cm.
Άριστη ποιότητα, ζεστό για όλο τον χειμώνα.
Ιδιαίτερο εκρού χρώμα, με ανάλογη γούνα Toscana εσωτερικά.
Εφαρμογή κανονική normal fit.
Κλείσιμο εμπρός με κουμπιά.
Δύο τσέπες εμπρός στο πλάι.
Προέλευση Ιταλία.
---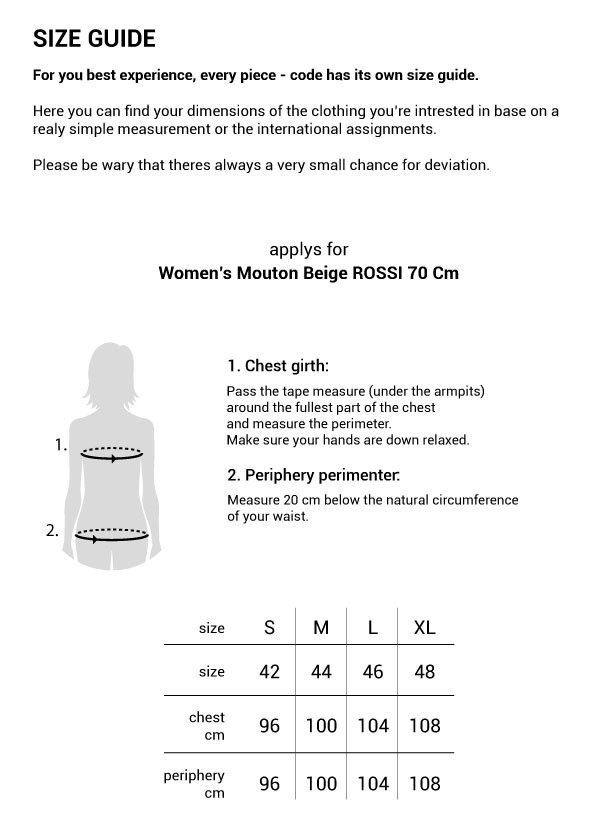 Reviews
This product hasn't received any reviews yet. Be the first to review this product!