ΓΥΝΑΙΚΕΙΟ ΔΕΡΜΑΤΙΝΟ ΜΠΟΥΦΑΝ - ΣΑΚΑΚΙ (425)
ΓΥΝΑΙΚΕΙΟ ΔΕΡΜΑΤΙΝΟ ΜΠΟΥΦΑΝ - ΣΑΚΑΚΙ (425)
Γυναικείο δερμάτινο μπουφάν - σακάκι 100% lamb soft nappa.
Κομψό για σικ εμφανίσεις αλλά και για καθημερινή χρήση. Ένα υπέροχο δερμάτινο σακάκι-μπουφάν!
Κανονική εφαρμογή, normal fit.
Μήκος 60 εκατοστά.
Όρθιος γιακάς.
Διαθέτει όμορφες λεπτομέρειες στον ώμο που το χαρίζει.
Κλείσιμο εμπρός με φερμουάρ.
Δύο τσέπες εμπρός φιλέτο.
Από τον γνωστό οίκο Guy Laroche.
Made in France.
---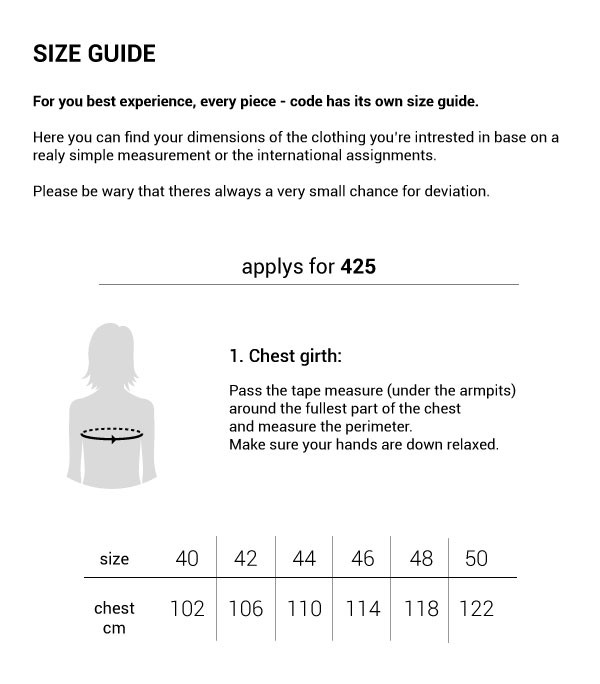 Reviews
This product hasn't received any reviews yet. Be the first to review this product!