Γυναικεία γούνα βιζόν (mink).
Μονοκόμματα δέρματα βιζόν (mink).
Μήκος 70 cm.
Όμορφα κρόσια στον ποδόγυρο που χαρίζουν ξεχωριστό στυλ και εμφάνιση.
Άριστη ποιότητα, ζεστή για όλο τον χειμώνα.
Εφαρμογή κανονική, normal fit.
Κλείσιμο εμπρός με κλιπ και κουμπί στον γιακά.
Μικρός γιακάς.
Δύο τσέπες εμπρός στο πλάι.
---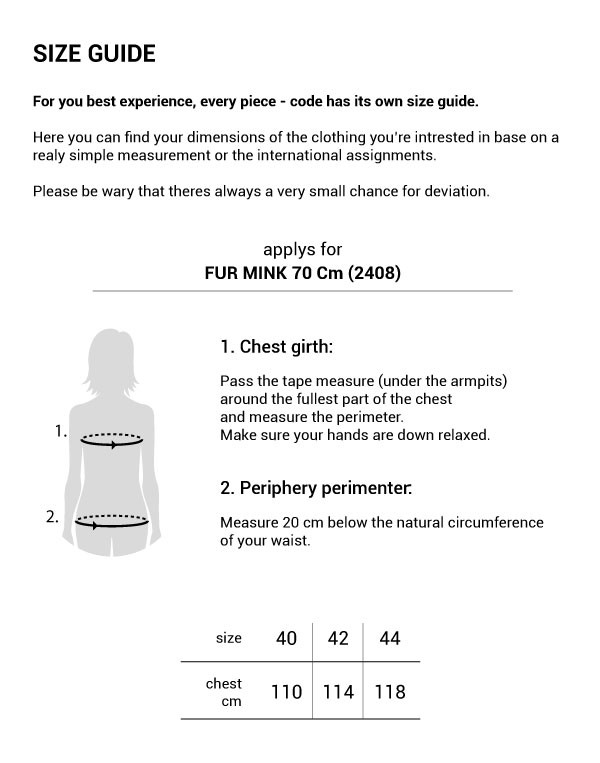 Reviews
This product hasn't received any reviews yet. Be the first to review this product!