ΔΕΡΜΑΤΙΝΟ ΜΠΟΥΦΑΝ ΜΑΥΡΟ BUGATTI (223063)
ΔΕΡΜΑΤΙΝΟ ΜΠΟΥΦΑΝ ΜΑΥΡΟ BUGATTI (223063)
Ανδρικό δερμάτινο μπουφάν 100% lamb nappa.
Εφαρμογή κανονική, normal fit.
Άριστη ποιότητα, εφαρμόζει σε όλα τα σώματα.
Όρθιος γιακάς.
Μήκος 74 εκατοστά.
Αποσπώμενη μόστρα εμπρός με γιακά ( προσφέρει ζεστασιά και προστασία τον χειμώνα, και μπορεί να αφαιρεθεί την άνοιξη).
Κλείσιμο εμπρός με φερμουάρ.
4 τσέπες εμπρός.
Φερμουάρ ασημί.
Από την φημισμένη εταιρία Bugatti.
Made in Germany.
---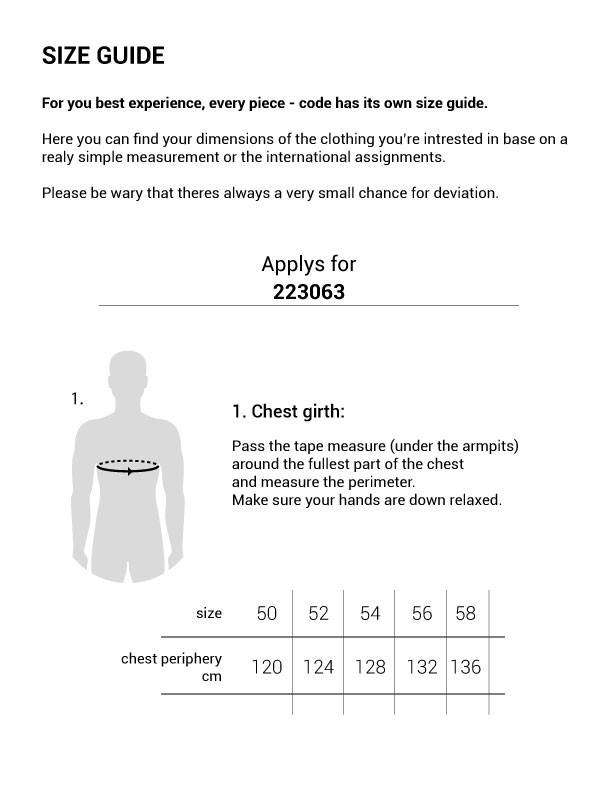 Reviews
This product hasn't received any reviews yet. Be the first to review this product!