Δερμάτινο Μπουφάν Biker AD MILANO ΜΑΥΡΟ (VALE)
Δερμάτινο Μπουφάν Biker AD MILANO ΜΑΥΡΟ (VALE)
Γυναικείο δερμάτινο biker 100% lambskin soft nappa.
Λεπτή εφαρμογή slim fit.
Υπέροχη αίσθηση για όλες τις εποχές του χρόνου.
Χειροποίητο γυναικείο biker - μπουφάν με επιλεγμένα υλικά.
Κλείσιμο εμπρός με φερμουάρ.
Όρθιος γιακάς.
2 (δύο) τσέπες εμπρός με κλείσιμο φερμουάρ.
Made in Italy.
---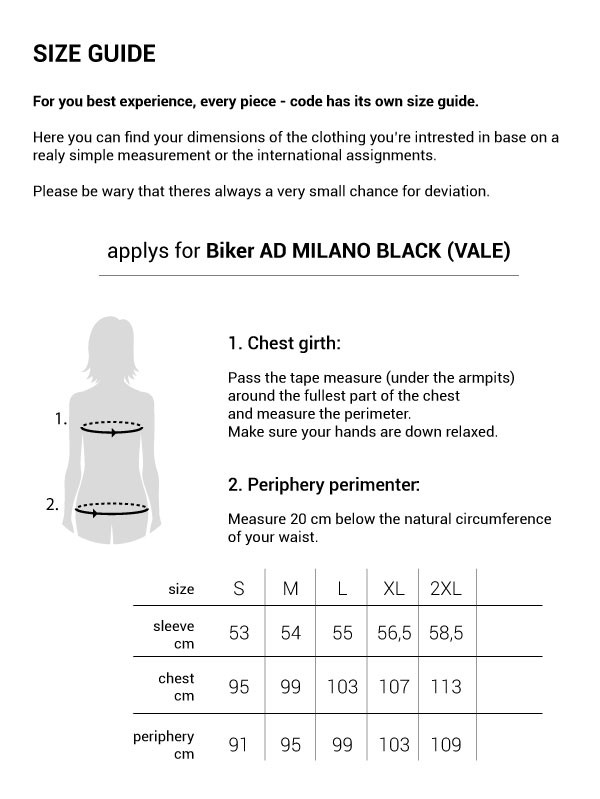 Reviews
This product hasn't received any reviews yet. Be the first to review this product!